Well-Known member
VIP Supporter
Joined

May 7, 2010
Messages

2,111
Reaction score

20
Points

2,185
Hi everyone,
So I decided to treat myself on custom watercooling and do a little bit of modding. The idea is to "fix" the design issues with my case and after I am done it should still look stock. I have been out of the game too long and thought rather than upgrading to a 2080 I would custom cool my 1080ti.
The case:
So I am using the corsair 500D for a few months now, a nice case, but there are a few things that bothers me that I am going to address in this mod.
1. There are no grommets for the pci-e power cables and 24pin bend it too tight so I want to add a grommet there as well.
2. The top exhaust is ok, but I am going "lift" the back of the cover by 1cm to increase exhaust airflow.
3. The window gaps are a dust magnet, so I will be covering that up
4. Lastly, I want to mod to top fan mount to support 360mm radiators instead of the 240/280. This only require drilling of mounting holes and cut out to increase airflow.
The hardware:
EVGA 1080ti FTW Hybrid
Aorus X299 Gaming 3
Intel i7-7800x
Kingston Savage 3000 4x4Gb
2 x Samsung 960 evo 512Gb
1 x Samsung 950 pro 1tb
The cooling:
EVGA Hydro GPU block
EK-KIT 360 RGB
EK SE360 + vardar evo (yes SE, that all that can fit on top)
HDC 12mm hard tubing
So where does the Vein fit in? Well the idea to to use blood red liquid and then configure the pump RGB to "flash" a heartbeat effect. I then want to see if it is possible to change the effects based on temperature and then increase the "heartrate" based on temperate.
EVGA Hydro block for FTW3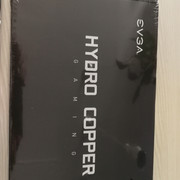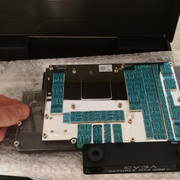 Case top cover "lifted"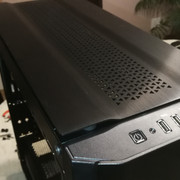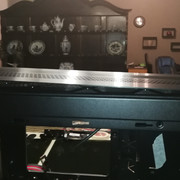 Grommets dremeled and installed.
@Off-The-Chart
thank you for sponsoring the grommets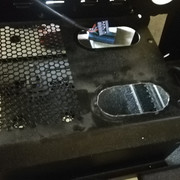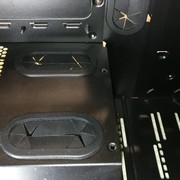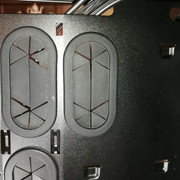 First ever test bending PETG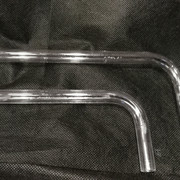 Last edited: