Joined

Aug 25, 2010
Messages

2,191
Reaction score

250
Points

2,235
Age

38
Hi All
this will be the last of my builds for some time.
I will try and keep this as accuarate as possible but sometime when I get into the project, I don't document all the stages.
i have progressed from a simple WC setup to something that i believe will be complex and at the same time worth the time and effort.
my main issue with builds in the past, is i have struggled to find a case that has space internally in order to do what i want.
i saw a build log online with a dual reservoir and wanted to do one ever since.
build details are as follows even though i am still finalizing everything.
Case: Thermaltake A700 TG
Motherboard: Asus IX Formula
CPU - Intel Still to be confirmed
RAM - Corsair Dominator Platinum - Torque Edition 32gb
GPU - Dual Gigabyte Aorus 1080TI Waterforce WB xtreme edition
PSU - EVGA 750W
Storage - TBC
Cooling - Full Custom Loop Hardline PETG
Fittings - Primochill Revolver - White Overcap
Resevoirs - Dual Primochill CTR Hardmount , White Trim
Pumps - Dual D5 EKWB Xtop Plexi RGB Edition
CPU Block - EKWB Supremacy RGB
Radiators - 2 x EK PE360, 1 x EK PE120
Fans - 7 x Corsair ML120 RGB
Fan Controller - Corsair Commander Pro
LED - Corsair Lightning Node Pro
Thermaltake Pacific Sensors
Liquid - Primochill Pastel Blue or Electric Blue
some items are on import and scheduled to arrive within the next week and so will have to await this to arrive before the fun begins.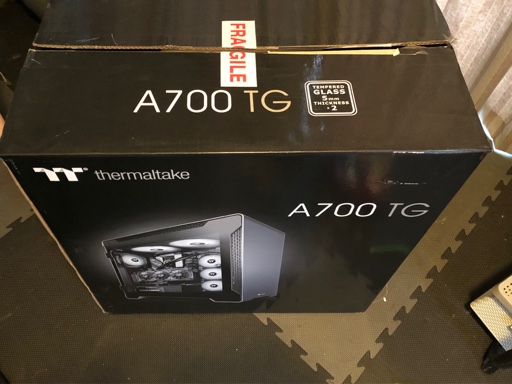 Hope you enjoy the log
Sent from my iPhone using Tapatalk