Item: Ellies Outdoor Intercom Door Bell
Age: I have no idea
Price: R250, negotiable. I see these go for around R400 in stores now, so not a bad price, considering it comes with that length of cable as well.
Warranty: Nope
Packaging: Blister, opened
Condition: Opened and the package is dusty, but it seems unused. comes with a length of wire that looks brand new, so I don't think that was ever used.
Location: Pretoria/Fourways
Reason: Not going to use it
Shipping: Cost and risk on buyer (it's lightweight, can easily ship)
Collection: Yes
Link: Closest I can find is this one:
Ellies BDPO1 Intercom Phone
Seems this thing can run up to 450m. I'm not sure how accurate that is, but I see it plugs into the wall (so not like the battery operated ones I'm used to), so perhaps it has more juice. I don't think it was ever installed or used.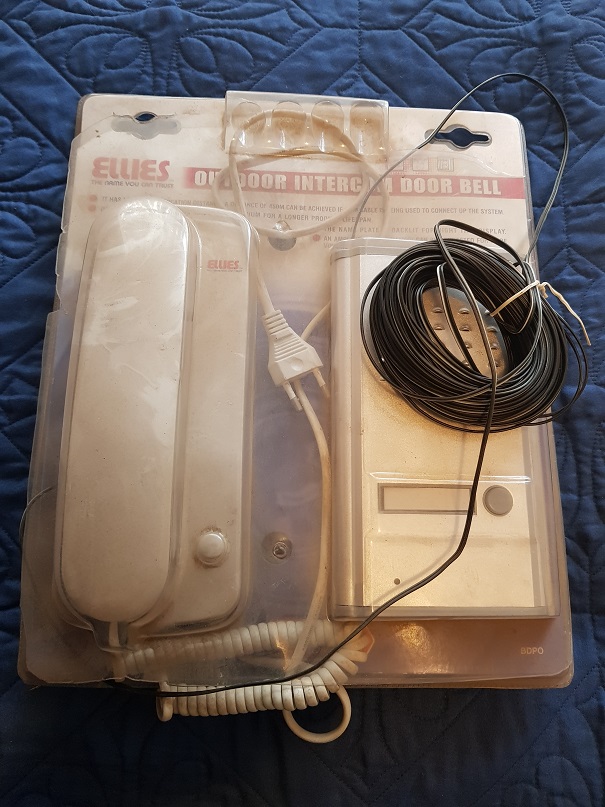 FYI
--------