Item: Phantek Enthoo evolve ITX tempered glass black/Red
SOLD
Age: 7 months
Price: Bundle
Warranty : Do cases have warranty? Bought at wootware
Packaging: None
Location: Cape Town
Reason: Built new pc
Shipping: Yes, Risk and cost on you. Will need time to find a box big enough.
Collection: Yes
Link: Phantek ITX
Condition: Great!
Condition: There is 1 scratch on the top of the box. Quite small but still there. Will add a photo. A few other smaller scratches on top as well.
Condition: 1 of the small grills at the back was bent s.lightly to fit a fan cable through. See photo
Condition: The removable fan tray at the top of the case is tough to slide out. It has always been like that since new.
Item: MSI B150i pro ac
Age: New, box was opened to install windows onto PC. Few weeks old
Price: Bundle
Warranty: Yes
Packaging: Original, all accessories included
Condition: Great
Location: Cape Town
Reason: Built new pc
Shipping: Sure, risk & cost on you
Collection: Yes
Link:
B150i
Item: Super Flower Golden Green HX 550W 80 Plus Gold
( KEEPING THE PSU)
Age: 2 years
Price: Bundle
Warranty: Yes, 3 years left
Packaging: Original box
Condition: Good
Location: Cape Town
Reason: Built new pc
Shipping: Yes, Risk and cost on you.
Collection: Yes
Link:
SF 550W GOLD
ADDITIONAL:
FANS
- 1 x 200mm phantek intake fan
- 2 x Thermaltake red ring fans
CASE + MOBO: R2000
Items that would go well with this bundle:
-
Gigabyte Rx580 4gb + Kraken G10 + H55 Cooler
FYI
--------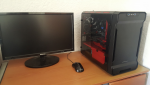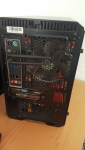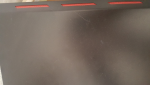 Last edited: