Joined

Oct 2, 2020
Messages

53
Reaction score

16
Points

185
Age

31
Location
1997 Half life : Doesn't get old. One of the best single player shooter games made
2002 James Bond 007: Nightfire : Amazing game play and graphics for its time : Also has offline PVP the boots are so real compared counter strike.
2002 Hitman 2: Silent Assassin ( Best Assassin game made)
2002 Mafia : This game was ahead of its time. If you compare it to Gta 3 will be a joke
2004 Need for Speed: Underground 2 : I will say best fast and furious game made all time
HOW to make Brian's Supra in the Need for Speed: Underground 2 Vinyl mod: http://www.playground.ru/files/need_for_speed_underground_2_vinil_iz_1_2_3_chastej_...

m.youtube.com
2004 Vampire: The Masquerade – Bloodlines : 10/10 This is the best RPG PC game ever made nothing can beat it and many games stoled ideas from this game
I'm batshit crazy! Vampire the Masquerade playlist: http://bit.ly/1l7GSqB Twitter: http://bit.ly/16WoKyO Facebook: http://on.fb.me/10N2VJy

m.youtube.com
2005 Gun : "original" Red dead redemption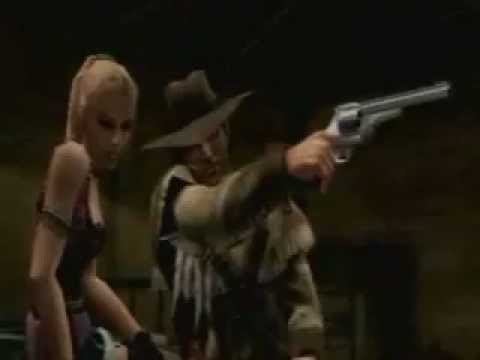 You play Colton, the gritty son of legendary mountain man Ned White. For years you and your father have roamed the Rocky Mountains, hunting and trapping. One...

m.youtube.com
2005 Resident evil 4 : 10/10 Best evil game made, amazing! The new evil 2 and 3 was very disappointing.
Del Lago (デルラゴ deru-rago?) (Spanish, literally meaning From the Lake) was a massive Plaga-infected amphibian that lived in a lake near a Spanish village. 🦈 R...

m.youtube.com
2007 Crysis ( might not run on your PC max 1080p or try 4k I dare you lol)
Here is the official Tech Trailer for Crysis Remastered - rendered natively in 8K resolution! Only a few days left - Crysis Remastered is coming to PC, PS4 a...

m.youtube.com
2007 Call of Duty 4: Modern Warfare ( best graphics will put metro exodus away)
2007 S.T.A.L.K.E.R.: Shadow of Chernobyl
S.T.A.L.K.E.R.: Clear Sky
Stalker call of pripyat
: This is the best open world shooter games ever made on PC
Please let me know if you and any other games in mind...
Last edited: