Here's a short list of apps that I use for sim racing:
1. Crew Chief: An app that gives you a virtual crew chief that talks to you while driving providing valuable info like sector times, fuel remaining, track temperature. You can also set it up to respond to voice commands so that pressing a button on your wheel while driving will result in your crew chief talking back to you. Download:
CrewChief Forums
2. iSpeed: Provides various types of data in a window or via a secondary display like a phone or tablet. It gives you the usual speed, RPM, sector times etc and also accurate fuel usage. Perfect for calculating precise fuel loads for your stints. It also provides telemetry info. Download:
iSpeed - iRacing HUD and Lap Analyzer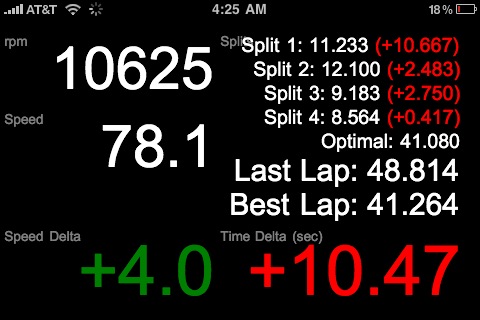 3. Motec: A telemetry app used by actual racing teams to read logged data. iRacing and other sims can output data that's readable by Motec. It's highly technical but very effective once you've taken the time to learn it. Download:
MoTeC
Download iRacing data converter:
MU

These are some of the apps I use. I'll add more when I remember them. Fore example, there's an app I used that captures all the driver's lap data from a session I was in and allowed to pick my best lap and any other drivers lap and create a video overlaying the two. Very helpful when you're trying to figure out where you're slow. Needles to say, I forgot the name of it. 🙈
Feel free to comment and I'll add your suggestions to the list.