Item: Dell Optiplex 745 SFF PC - Pentium D CPU, 4GB RAM, 160GB HDD, DVDRW drive and Stiffy drive
Win 7 Ultimate (incl installation disks, 32 and 64 bit)
TP Link TL-WN725N Wifi nano adapter
10 pack of stiffy disks
SOLD
5 Stiffy disks
Age: ~ 10 years
Price:
R800
R700
for the bundle - PC with Win 7 discs and Wifi adapter.
R650 for above bundle but with Windows XP (PC has an XP licence)
Warranty: 7 days to report any issues
Packaging: Should be able to get a box. Or if you want shipping, PostNet will help me with this
Condition: Works. Fan can be a bit noisy.
CMOS battery was changed last week. HDD health is 100%.
I recall putting fresh thermal paste last year sometime.
I think you can fit a low profile GPU in here, but the PSU cannot be upgraded.
Location: Centurion/PTA
Reason: Relative finally upgraded
Shipping: Sure, but it is heavy, so cost and risk on you
Collection: Sure.
Link:
Dell OptiPlex 745 Desktop Product Details | Dell
Download for TL-WN725N | TP-Link
Great for a PoS PC, or to teach kids/elderly how to use a PC
Installed Adobe Reader and Vivaldi Browser (thanks to a thread I seen promoting it)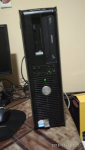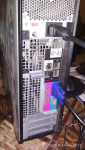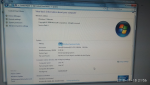 FYI
--------
Last edited: