Official Carbonite Hobbit Fucker™
VIP Supporter
TheOverClocker.com
Joined

Apr 26, 2010
Messages

11,084
Reaction score

501
Points

4,735
Age

30
Location
The original Command & Conquer released back in 1995 is one of the games that solidified the RTS genre, and spawned a plethora of sequels including classics such as Red Alert, Tiberian Sun, Generals and even an FPS called Renegade.
Since its prime in the mid to late 2000s, the RTS genre has received very little love from developers and gamers alike, but EA hopes to change that with the possibility of remastered versions of the old games.
"Ten years ago I had the pleasure of being on the production team for Command & Conquer 3 and Red Alert 3, along with being the Lead Producer on Kane's Wrath. During those years, some of my favorite moments were interacting with our passionate community, whether at our onsite Community Summits, on the forums, or while attending various events such as Gamescom," said Jim Vessella, a producer at Electronic Arts.
He continued with "The Command & Conquer community also wants to see the franchise return to PC. And as a fan of C&C for over 20 years, I couldn't agree more. With that in mind we've been exploring some exciting ideas regarding remastering the classic PC games, and already have the ball rolling on our first effort to celebrate the upcoming 25th Year Anniversary."
This an a very exciting announcement for anyone who feels the RTS genre has been abandoned and missed the old games. Let's just hope that EA doesn't kill it with microtransactions and the majority of content hidden behind paywalls (DLCs).
Other than that there are no videos or screenshots that we can share with you, so for now just enjoy these pictures of Red Alert 3.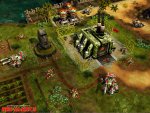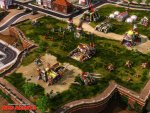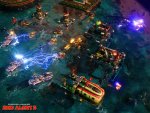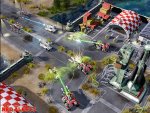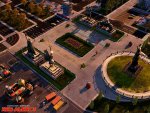 Source:
OpenRA
Last edited by a moderator: