Original website and link -
ASUS Announces its AMD X470 Motherboard Lineup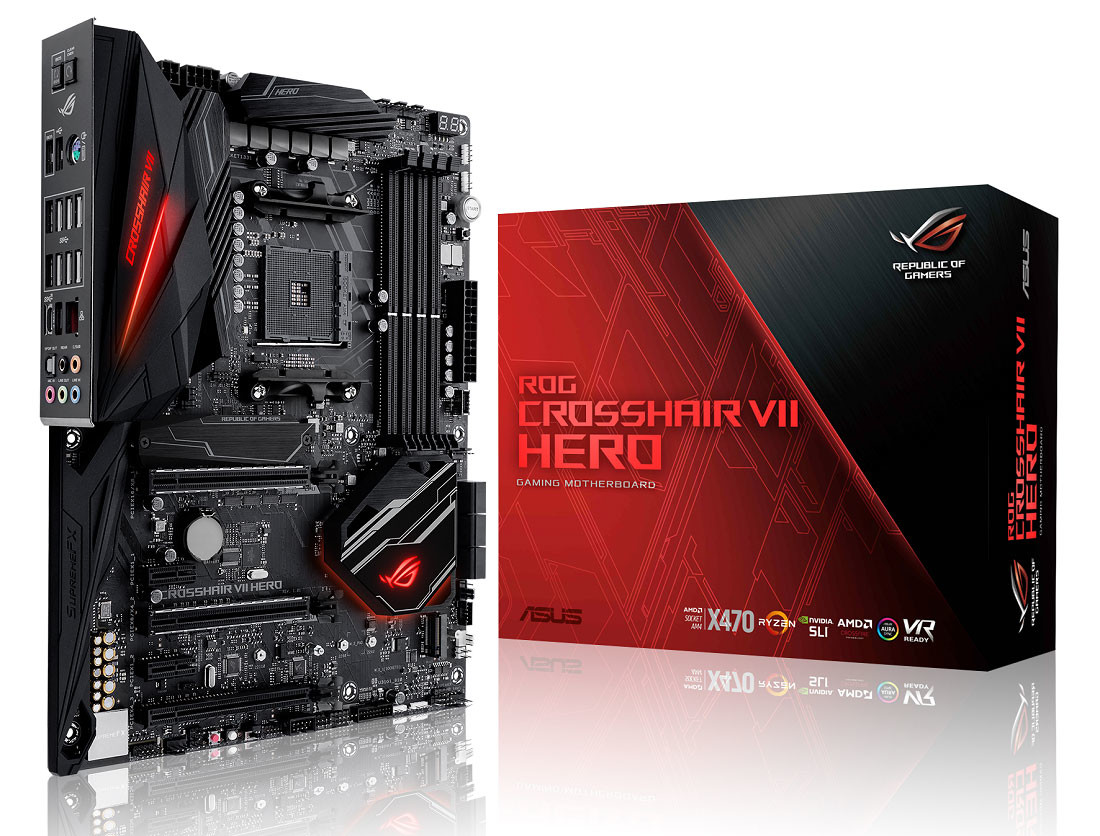 ​
The press releases have come out. Stock is in SA and we can all play in a few days.
I only care about this motherboard as it's the one closest to my interests.
Will post results here as soon as it's legal to do so
.
Pretty awesome looking motherboard, with great features for those who like to tune for performance. Unlike with INTEL platform there's a lot to tune here which can make a but of a difference in performance, power and heat output. I'm convinced there aren't any better motherboards out there than this one in terms of outright performance and tuning capabilities. I've seen as have you some results from MSI boards, but I'm willing to bet the CHVII is still the better option
It's not a cosmetic upgrade over the CHVI and there are some fundamental differences between these which will help with an overall better experience. More consistent performance, better stability and reliability as well. While the VRM may look identical, it is not and has been further improved. How many reviews will go into this, I can't be sure however it does matter I think when you'll be paying top price for the most premium motherboard there is barring the Extreme or some such thing if there ever is to be one.